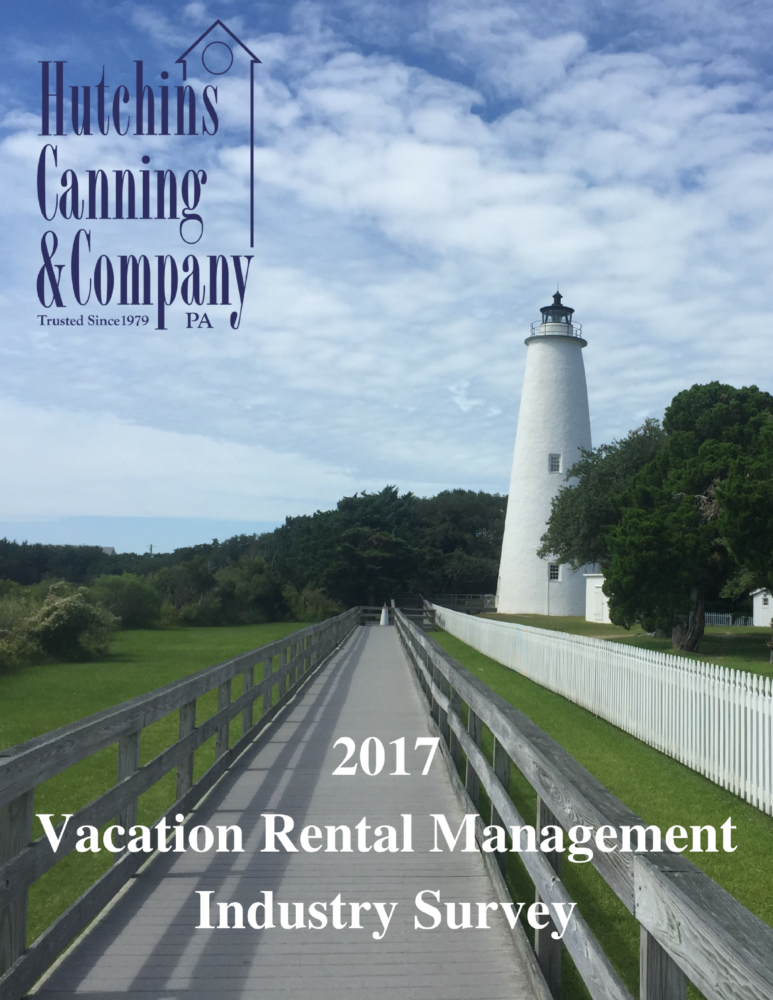 The 2017 Vacation Rental Management Industry Survey is here!
Data collection has begun for the 2017 National VRM Industry Survey. This is THE SURVEY that can make a difference for your business!
Take the Survey:
To access the survey and fill out by paper, you may download a PDF copy of  the survey here:
2017 Vacation Rental Management Industry Survey PDF Copy
To log in and take the Hutchins Canning VRM Industry Survey via Survey Monkey, click on the link below:
2017 Vacation Rental Management Industry Survey
We are requesting that all information be entered by the deadline of June 15, 2017.  Once the survey results are compiled, you, as a participant, will receive a copy of the published survey report for your business, identifying the trends and metrics necessary for more effective management.
To more easily complete the survey, please have your financial/income statements, for the year ended December 31, 2016, at hand before you begin.
Please be aware that you cannot exit the survey and resume at a later time. You must complete the input of information into the survey, save and submit once. In an effort to ensure your information and valuable time is saved, we recommend using the PDF version to document your answers and then submit on SurveyMonkey once completed.
The 2017 Restaurant Survey:
To complete the 2017 Restaurant Survey, please fill out the PDF questionnaire below and mail or email it in to us. We are requesting that all information is sent in to us by the deadline of June 15, 2017.
2017 Restaurant Survey Questionnaire PDF
Bring order and perspective to your financial past, present and future with the experience and guidance of the accounting professionals of Hutchins Canning & Company PA.
Communication is key to successful relationships with our clients.We will assist you in understanding where you've been, where you are and where you want to go in your financial journey. Large or small, our firm has been assisting individuals and businesses in the Outer Banks, Northeastern North Carolina and Tidewater Virginia since 1979.
We offer a broad range of tax, business consulting and wealth management services tailored to meet individual and professional goals with a staff committed to keeping informed and educated on the newest regulations and trends in the accounting and financial sectors that could impact both the personal and professional financial decisions of our clients.
Ready to begin? We're just a conversation away.
Recent News, Events & Announcements
Sign up for our Email Newsletter